Customer Feedback
"I have dealt with J&N Food Equipment for many years now and seem to come back to them every time. There prices are very competitive but what draws you back is there outstanding customer service and after sale service. Myself been in the butchery business for nearly 30 years and recently started my own wholesale and retail business, the help and support that I've received from J&N has helped me in many ways. May I take this opportunity to thank Ian and his great team and wish them even more success in the future."
Emlyn Roberts
E Roberts Meat Trading
"At R&J Yorkshire's Finest Farmers and Butchers we have worked closely with J&N Food Equipment Ltd for nearly twenty years. During this time, they have proved themselves time and time again as a competitive, efficient and most importantly reliable supplier. We purchase all of our machinery through J&N, from a small Heat Sealing Machine through to large Vac Packing Machines. As well as the supply of quality equipment, Ian and the team are always on hand to supply a great after care service and offer valued advice on current or future equipment. We look forward to working with you for many years to come."
Ryan Atkinson
R&J Yorkshire Finest Farmers & Butchers Ltd
"We used J&N to purchase a Vacuum sausage filler a year ago and we were so impressed with the service that Kevan, Ian and the engineer gave that we now use them for all of our service contracts. Always on hand to help, and won't force sell a machine if it's not necessary. Would recommend no doubt. That sausage filler is one of the best things we've bought and transformed us."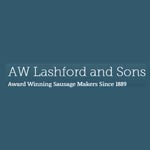 Darren Lashford
AW Lashford & Son Ltd
"Cranstons have a long standing association with J&N. Over the year's we have bought several machines from them most recently we invested in a REX sausage machine and Thompson Mixer. We trust the team at J & N to sell us quality kit that can withstand the high volume demands of our busy production unit. The sales and after sales support are second to none and I enjoy J & N's down-to-earth approach, the team don't over complicate things with too much technical jargon."
David Law
Cranstons Quality Butchers Ltd
"Just starting out in the processing of pork, we reached out to several potential suppliers of machinery with a list of queries. From their first reply, J&N Food Equipment Ltd showed themselves to be as patient and helpful as they are knowledgeable. They guided us through the selection process, offering us a wide variety of machines for a range of outputs and budgets and helping us to select those most suitable for us. They even came over to Malta to visit us and our plant before we placed our first order so they could better advise us on what we require. Some months later our first container-load of equipment arrived from J&N, followed closely by Kevan and Ben; two J&N techs who spent a full week setting up and testing every machine and training our butchers in their use and maintenance. Dealing with J&N so far has been great, and we fully intend to keep working with them as we grow and expand our processing activities. They are just the partners we needed and I highly recommend them."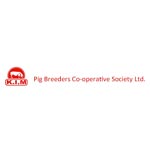 Dr. Oliver Frendo
Pig Breeders' Cooperative Society Ltd
"I have dealt with Ian Jones of J&N food equipment and his trusted team for over 15 years. I don't Recommend anybody unless I am 100% confident in that person, I trust Ian 100%, he is extremely knowledgeable and helpful, his after sales service is second to none, he is fair with his prices and he is honest and straight about the condition of used equipment or what repair work you may need, if he tells you something you know it is correct, he always has good advice. I have Recommended J&N to friends in Q Guild, and The Butcher Business Club, they have all reported back that they were extremely pleased with the equipment and service. Always polite, professional and reliable! Ian has a loyal customer base across the country, and he is the first port of call! So, if you're in the food trade J&N can help your business grow."
Brian Fields
Fields of Anlaby
"I've now been in business for some 36 years and Ian Jones of J&N Equipment has without doubt been one of my very best service providers. A highly experienced professional in his chosen field and honest as the day is long."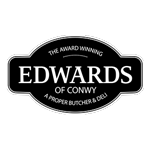 Leuan Edwards
Edwards of Conwy
"We have been working with J&N Equipment over the past five years and they have been instrumental to us getting our processing and retail operations off the ground in Barbados. It's always challenging working with a supplier 4,000 miles away but Ian and Kevin have gone above and beyond the call of duty and we know that we can count on them to stand behind what they sell."
Bruce Bailey
Clifton Meats
"I have used J&N Food Machinery over the past 20 years, and from the first day up to today, the service, response times and knowledge that Ian and his team have has been outstanding."
Ian Cundell
The British premium Sausage Company
"Excellent service and prompt attention. We have dealt with J&N for many years and have a great working relationship."
David Lishman
Lishman's of Ilkley
"I have personally liaised closely with J&N for 7 years now since my time at YPM. Their professionalism and customer relationship with ourselves here at Yorkshire Premier Meats has always been second to none. They have helped us improve efficiency and throughputs with the aid of various machinery and equipment. Thompson mincers 6000 series, Kolbe mincers MW56, Kolbe mincers MW52 and Lakidis FR300 chippers just to name a few. First stage discussions, installation, commissioning and aftercare service has always been excellent. Myself and YPM are looking forward to our continued working relationship with J&N."
John McMillan
Yorkshire Premier Meats
"As a producer of high quality meat and produce to our foodservice customers we are always looking for new ways to improve the quality of our products and service we offer our customers. Ian and the team have supplied us with quality equipment from the design stages of our new butchery facility to upgrading our existing machines across the site with new innovative machinery reducing our costs and wastage. J&N have provided us with an excellent service for many years and their engineers work hard to keep us fully operational."
Steve Potter
Turner Price Ltd
"We would like to say that having dealt with your company for many years, your service and knowledge is second to none"
Peter and Pip Denwick
Fresh Field Foods Ltd
"During the 15+ years we have had dealings with J & N Food Equipment Ltd, we have always found their customer service second to none"
Mark Broster
Broster's Farm Shop & Coffee Shop
"Your company was highlighted as having given exceptional service following machinery breakdowns at both the factory and shop. Without your company's response to our problems we would have found ourselves in some very bleak situations"
Edwards of Conwy Ltd & The Traditional Welsh Sausage Co Ltd. North Wales
"J & N are an excellent company to deal with"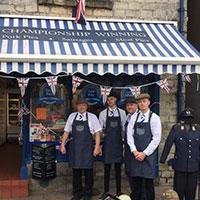 Paul Eaton
Eatons Butchers, Doncaster.
"Your ability to achieve a repair the next day is an immense motivation to purchase machinery from you, and in the many years of our association you have never let me down"
E.B. Johnston Ltd
Hull.
"...their advice and knowledge of the best products to suit our specific business needs has been a great help in developing our business through technology"
Angela Dobson
A. Laverack & Sons Ltd, Holme on Spalding Moor.
"We have never been let down"
Duncan Haigh (Managing Director)
Arthur Haigh Ltd, North Yorkshire.
"I have always bought and hired a few machines from J & N and they always come up with a solution to get me the right bit of kit for the job in hand"
John Williams (Production Manager)
Lower Hurst Organic, Buxton.
"We Have now been dealing with J & N Foods for over 9 years, And cannot say enough about the outstanding service that we get from them, whether it be from the office staff or there team of Engineers that look after our machines, we have purchased anything from Rex Sausage fillers to Over wrappers, expert sales advice and product knowledge. Would recommend to anyone within the industry to give this Team a call."
Peter Fazakerley
Mainstream International Foods Ltd