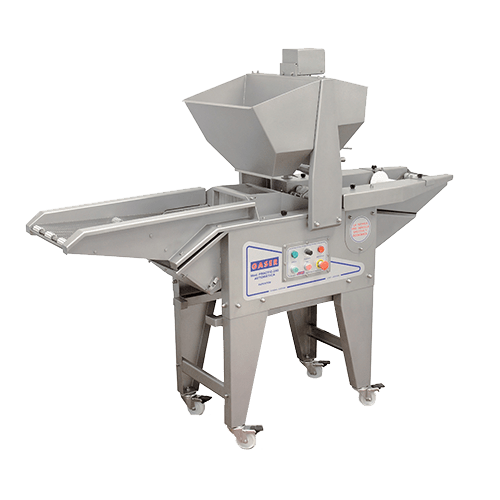 Brands
Gaser Products
Founded in Spain, in 1969, Gaser is a family-owned business specialising in a range of battering and crumbing machines. Originally starting out as industrial stainless-steel metal sheet manufacturers, they branched out into the food industry in 1985 with their first hamburger-making machine.
They continue to develop new machinery for their global clientele; offering efficient, safe and hygienic machines designed to cut down processing time and save money. Their machines are made from top-grade materials and promise to deliver excellent results time after time.
We stock a range of Gaser battering and crumbing machines, suitable for businesses of all sizes.
Enquire Here
Gaser Compact
Battering and Crumbing Machine
Technical Specification
Table Top Machine with Small Footprint
Dimensions L1000mm X H485mm X D400mm
Speed Is 10m Per Min.
Single Phase
Weight 55kg
2000 Pieces Per Hour
Product Features
All stainless steel
Dismantles for ease of cleaning
Easy maintenance
Gaser Mini
Battering and Crumbing Machine
Technical Specification
Speed is Variable from 9 to 15m per min.
Dimensions L1440mm x H1100mm x D500mm
Free Standing Machine
Single Phase
Weight 110kg
2000 to 3000 Pieces Per Hour
Product Features
All stainless steel
Dismantles for ease of cleaning
Easy maintenance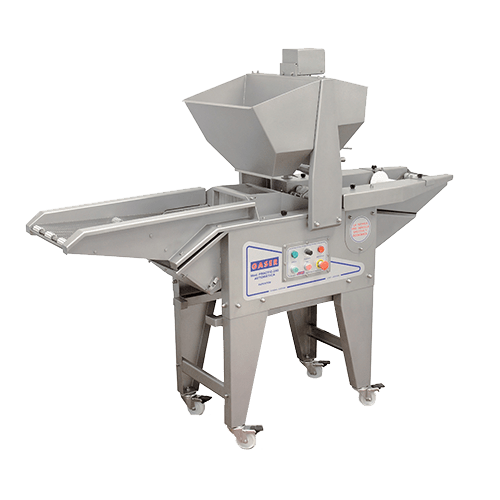 Gaser Practic 240
Battering and Crumbing Machine
Technical Specification
Dimensions 1990mm X 680mm X 1640mm
Single Phase
Weight: 150kg
3000 To 4000 Pieces Per Hour
Freestanding Machine
Speed Is Variable From 9 To 15m Per Min.
Automatic Bread Feed
30kg Top Mounted Breadcrumbs Tank
Better Tank
Product Features
All stainless steel
Dismantles for ease of cleaning
Easy maintenance