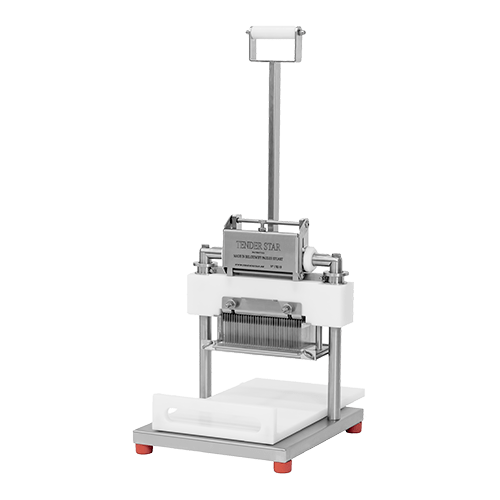 Food Equipment
Meat Tenderiser Machine
J&N Food Equipment Ltd, based in the UK, are highly respected suppliers of a range of automatic, manual and semi-automatic meat tenderisers. With a wide range of Tenderstar, Torrey and KT models, we'll have the right meat tenderiser machine for you.
Investing in a tenderiser machine can save you a significant amount of time and money: using less manual force and making the most out of cheaper cuts of meat. Tenderised meat cooks more evenly and quickly, marinades better and shrinks less when cooked.
Commercial Meat Tenderiser
Our range of commercial meat tenderiser machines work by piercing and pounding the meat to produce a more tender product. Our range of manual and semi-automatic machines allow full control over the tenderising process, ensuring the meat is just how you like it.
The automatic machines, however, speed up the process further, tenderising up to 1200 steaks an hour. Made from stainless-steel, the meat tenderising machines are durable, efficient and incredibly hygienic.
Complete the short contact form below and one of our expert advisors will be in touch soon.
Enquire Here