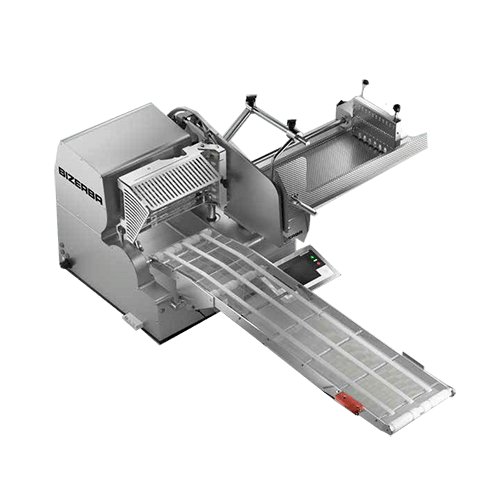 Brands
Bizerba Products
Bizerba, a German family-owned multinational company, design and manufacture a range of top-quality meat slicers for the delicatessen, cafe and food industry. With a variety of manual and fully automatic machines, they offer the industry's largest and most unique range of slicing products.
Committed to sustainability, responsibility, the company produces machines based traditional methods with a modern and efficient focus. The range of slicers set new industry standards in terms of ergonomics, hygiene and safety.
At J&N Food Equipment, we stock a wide range of Bizerba slicer machines and are certain we'll have the right model for you and your business.
Enquire Here
Bizerba GSP-H
Slicer
Technical Specification
Dimensions: L725mm X W570mm X H470mm
Single Phase - Three Phase Available
Max. Product Size:
Round: 202 - 260mm
Height: 126 - 246mm
Width: 290mm
Blade Diameter 350mm (14")
Slicing thickness: 0 to 24mm (continuously adjustable)
Product Features
User Friendly and Low Maintenance
Standard 400mm Carriage
Top Mounted Sharpener
Ip65 Touch Switch
Finger Protection
Waterproof to IP 55 (UNI CE 1974)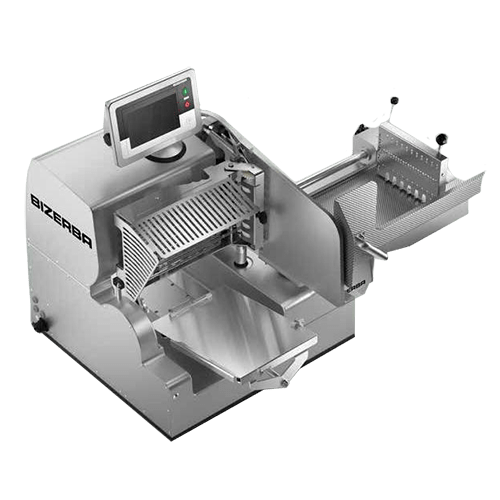 Bizerba VSI
Slicer
Technical Specification
IP rating IPx5
Single Phase - Three Phase Available
400mm Carriage Standard (600mm Optional)
Product Size:
Round: Ø 180 mm
Height: 180 mm
Width: 240 mm
Length: 400 or 600 mm

Slice thickness adjustment
0.3 - 12 mm
Product Features
Fully Automatic Tabletop Model, Ideally Suitable for Selling at the Counter
Guided Run-Off of Meat and Product Juices
Removable Components Are Dishwasher Safe
Compact Design
Reduced Energy Consumption
Very Low Noise Level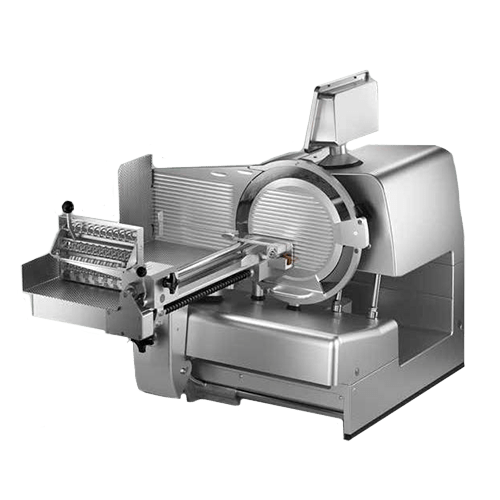 Bizerba VSI W
Slicer
Technical Specification
Integrated Weighing System
IP rating IPx5
Single Phase - Three Phase Available
400mm Carriage Standard (600mm Optional)
Product Size:
Round: Ø 180 mm
Height: 180 mm
Width: 240 mm
Length: 400 or 600 mm

Slice thickness adjustment
0.3 - 12 mm
Product Features
Fully Automatic Tabletop Model, Ideally Suitable for Selling at the Counter
Guided Run-Off of Meat and Product Juices
Removable Components Are Dishwasher Safe
Compact Design
Reduced Energy Consumption
Very Low Noise Level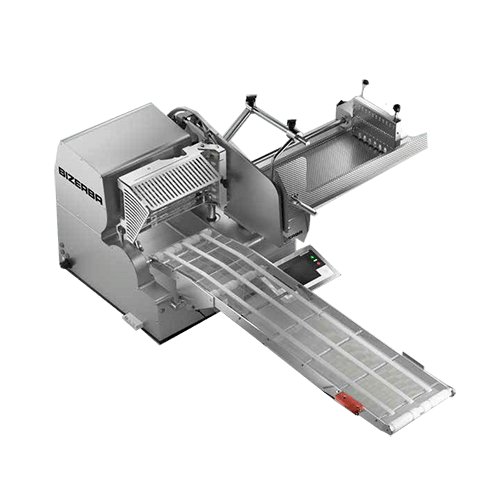 Bizerba VSI T
Slicer
Technical Specification
IP rating IPx5
Single Phase - Three Phase Available
400mm Carriage Standard (600mm Optional)
Product Size:
Round: Ø 180 mm
Height: 180 mm
Width: 240 mm
Length: 400 or 600 mm

Slice thickness adjustment
0.3 - 12 mm
Product Features
Fully Automatic Model with Conveyor, Ideally Suitable for Line Production
Guided Run-Off of Meat and Product Juices
Removable Components Are Dishwasher Safe
Compact Design
Reduced Energy Consumption
Very Low Noise Level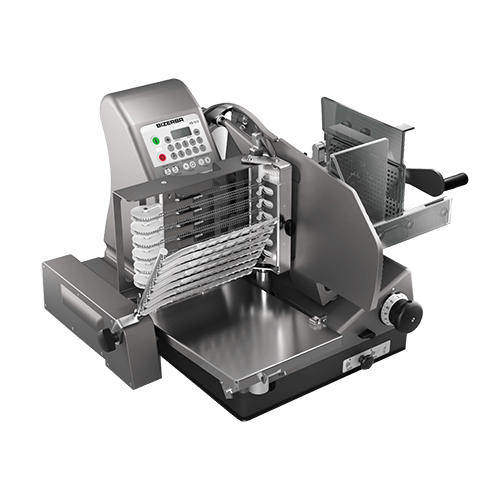 Bizerba VS12D
Automatic Slicer
Technical Specification
(L)620mm x (W)795mm x (H)551mm
Working Area: (L)825mm x (W)980mm
Weight 75Kg
Voltage 240-1-50Hz (Single Phase) 3 Phase Available call for price
Power 2.6 Amps
Voltage 240-1-50Hz (Single Phase) 3 Phase Available call for price
Power 0.7Kw
Product Features
User friendly and low maintenance
Standard 400mm carriage
Blade Diameter 330mm (13")
Blade Speed 208 rpm
Top mounted sharpener
IP65 Touch Switch
Finger Protection
Waterproof to IP 55 (UNI CE 1974)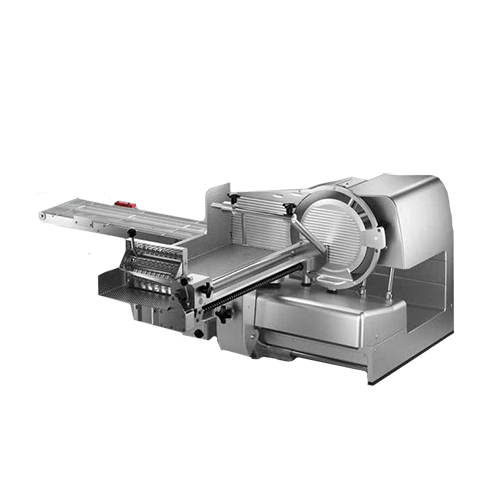 Bizerba VSI TW
Slicer
Technical Specification
Integrated Weighing System
IP rating IPx5
Single Phase - Three Phase Available
400mm Carriage Standard (600mm Optional)
Product Size:
Round: Ø 180 mm
Height: 180 mm
Width: 240 mm
Length: 400 or 600 mm

Slice thickness adjustment
0.3 - 12 mm
Product Features
Fully Automatic Model with Conveyor, Ideally Suitable for Line Production
Guided Run-Off of Meat and Product Juices
Removable Components Are Dishwasher Safe
Compact Design
Reduced Energy Consumption
Very Low Noise Level
0.3 - 12 mm