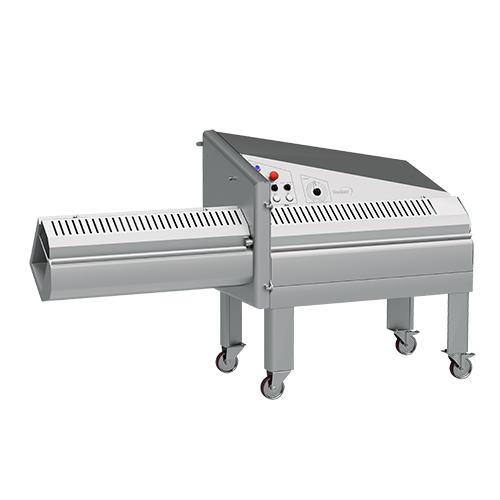 Food Equipment
Meat Slicer Machine
Based in the UK, J&N Food Equipment are sole importers of the Dadaux commercial meat slicer machine. Both the Dadaux 700 and the Dadaux 1100 are designed with accuracy in mind; slicing meat and fish with ease and ensuring each cut is clean and precise.
The industrial meat slicer has a variety of blades: smooth, saw-toothed and micro-saw toothed to make light work of meat with or without bone. Product is fed through the machine with a heavy-duty hydraulic push system and cut with a rotating knife – all behind a stainless-steel guard for safety.
Bacon Slicer
The Dadaux bacon slicer is ideal for cutting pork: it can chop a whole loin of bacon into equal slices, with perfect results every time. The unique stepped continuous thrust ensures that each slice is the same thickness. The knife speed can be adjusted between 98 and 196 cuts a minute.
The commercial meat slicer is made of durable stainless-steel and can be easily dissembled for cleaning, ensuring no product is hidden in different parts. Both the Dadaux 700 and Dadaux 1100 comply with CE standards. Contact us today with the quick form below and we'll help you find the right electric meat slicer for your business.
Enquire Here