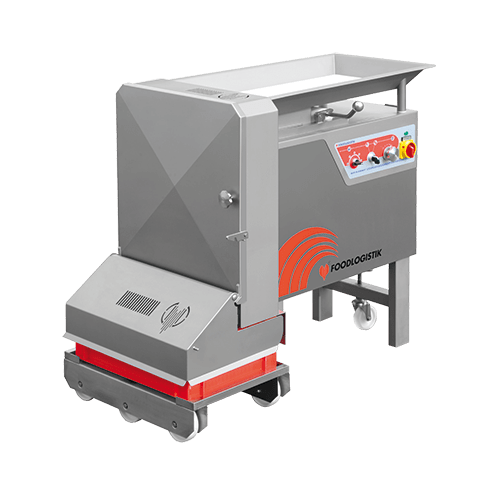 Brands
Foodlogistik Products
Established in Germany over 30 years ago, Foodlogistik are well-known for their wide range of meat cutting and dicing machines. The powerful machines make easy work of dicing and slicing fish, poultry, raw and cooked meat, butter and cheeses.
With precision at the forefront of the design process, Foodlogistik machines effortlessly slice product into perfect cubes with unrivalled quality control. They're recognised industry leaders for their reliable, durable and efficient machines across the globe.
We stock the Classic 96 and the Capacity 126, perfect for small butchers shops and large food processing factories alike.
Enquire Here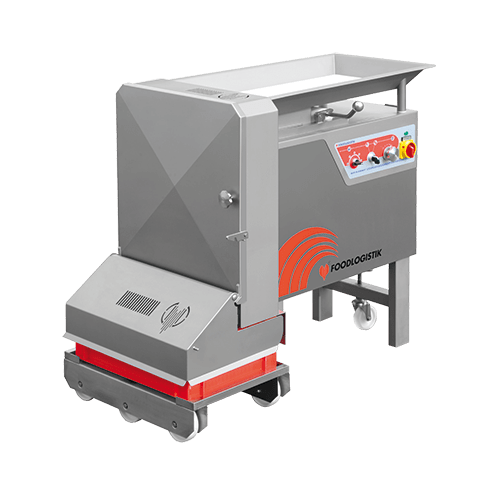 Foodlogistik Classic 96
Dicing Machine
Technical Specification
Dimension W1300mm X L6600mm X H1115mm
Three Phase
Throughput Up To 1100kg/H
Cutting Length 0mm - 45mm
Chamber Size 90mm x 90mm x 310mm
Product Features
Stainless Steel Multigrid Sets
Powerful, Smooth, Clean Cut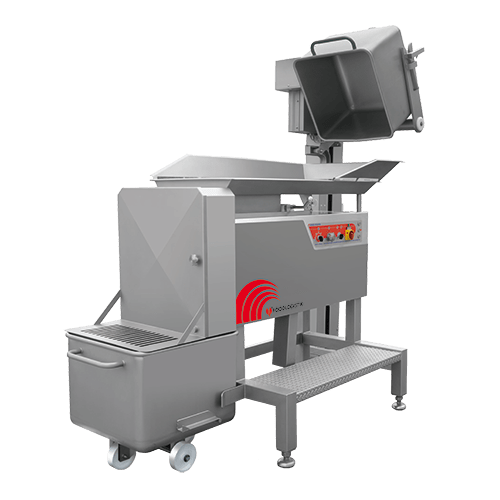 Foodlogistik Capacity 126
Dicing Machine
Technical Specification
Dimension W2030mm X L1010mm X H1490mm
Three Phase
Throughput Up To 12400kg/H
Cutting Length 0mm - 45mm
Chamber Size 126mm x 126mm x 530mm
Product Features
Stainless Steel 5mm Multigrid Sets
Powerful, Smooth, Clean Cut