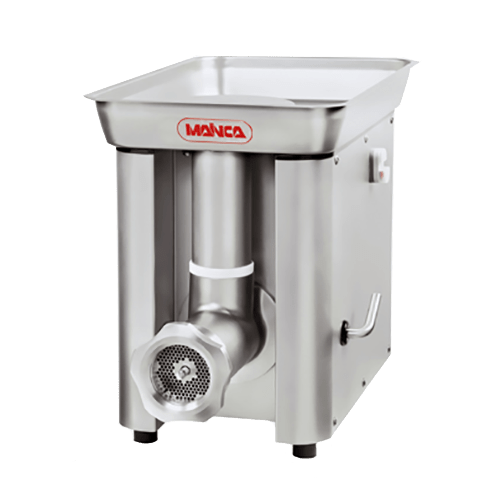 Food Equipment
Commercial Meat Mincer
J&N Food Equipment, based in the UK, are respected suppliers of a range of commercial meat mincer machines. With AMB, Kolbe and Mainca models available as table-top and floor-standing machines, we'll have the right mincer for your needs.
Chopped meat is loaded into the tray and guided into the grinding chamber with a plunger. A spiralised component rotates, feeding the meat through a rotating blade and extruding it through the mincer plate, ready to package.
Industrial Mincer
Our industrial mincer machines are durable, reliable and withstand large loads – perfect for a commercial environment. Made from stainless-steel, the machines are easily dissembled to clean for optimum hygiene.
With curved corners for ease of handling, quick release mechanism for easy cleaning and high visibility on/off switches, the mincers make your production quick and seamless. Fully CE approved, the industrials mincers are safe and easy to use.
Complete the short contact form today and one of our advisors will be in touch.
Enquire Here