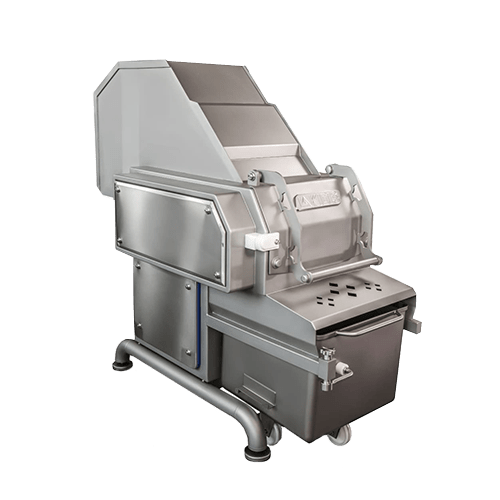 Brands
Lakidis Products
Founded in 1965, Lakidis are industry leaders for the food processing machinery manufacturing sector in Greece. The Lakidis brand epitomises expertise and know-how in the processing industry, growing with continued success.
Made with the professional in mind, they understand the need for efficient and consistent high-quality results time and time again. Thanks to continuous investment and research into the latest technology, Lakidis produce state-of-the-art machines to make food processing quick and simple.
The brand's precision and consistency is second to none, which is why they continue to excel in their field. They have come a long way from their roots with simple sausage processing machines, and now produce industrial frozen block flakers and sausage mixers for a range of businesses.
Enquire Here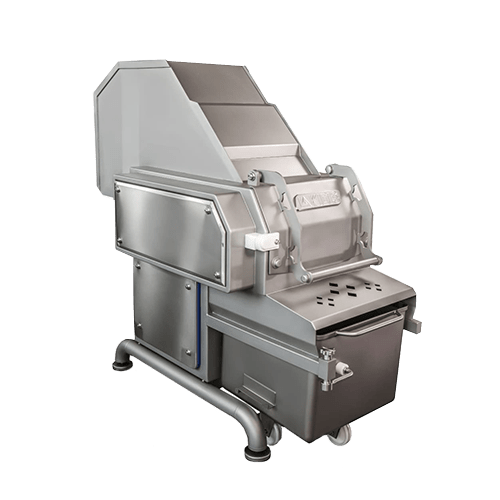 Lakidis FR100
Frozen Block Flaker
Technical Specification
L1650mm x W900mm x H1570mm
Weight 495kg
Three Phase
Output 1250kg Per Hour
Product Features
Reduces Processing Time
Increases Long Term Mixer Mincer Performance
Easy Removal & Replacement of Cutting Blades
Body & Mainframe Are Constructed from High Quality Stainless Steel
High Quality and Easy Cleaning
Lakidis FR300
Frozen Block Flaker
Technical Specification
L2100mm x W1070mm x H1300mm
Weight 650kg
Three Phase
Output 2500kg Per Hour
Product Features
Air Pressure 6 Bar
Reduces Processing Time
Increases Long Term Mixer Mincer Performance
Easy Removal & Replacement of Cutting Blades
Body & Mainframe Are Constructed from High Quality Stainless Steel
High Quality and Easy Cleaning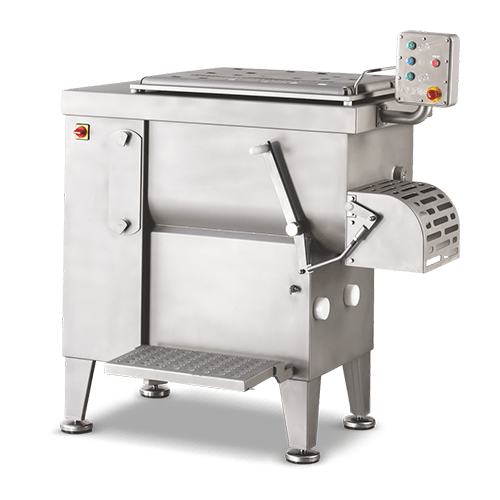 Lakidis PL300
Sausage Mixer
Technical Specification
L1620mm X W1750mm X H2350mm
Motor 3.3kw
3 Phase
Product Features
Complete Stainless Steel Body
Double Paddle
Viewing Step
Easy to Clean
Viewing Holes in Lid
Tilting Bowl for Emptying
Floor Standing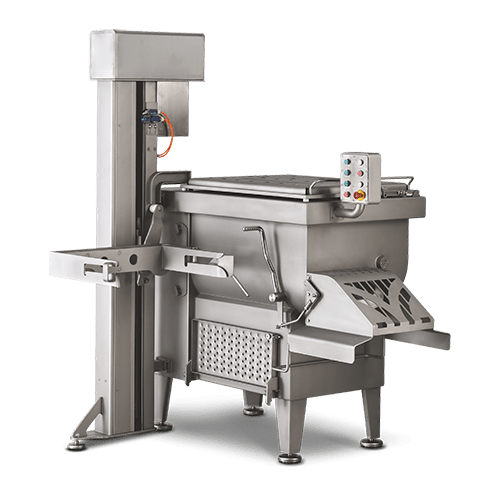 Lakidis PL450
Sausage Mixer
Technical Specification
L1900mm X W1200mm X H1600mm
Motor 3.3kw
3 Phase
Product Features
Complete Stainless Steel Body
Double Paddle
Viewing Step
Easy to Clean
Viewing Holes in Lid
Tilting Bowl for Emptying
Floor Standing