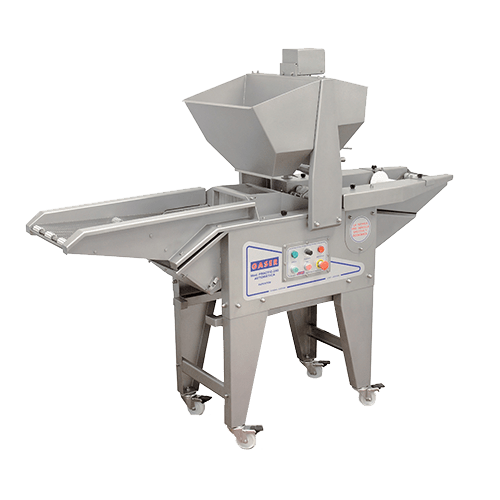 Food Equipment
Battering & Crumbing Machine
Based in the UK, J&N Food Equipment are premium suppliers of Battering and Crumbing Machines to food producers across the UK. We supply a range of Gaser machines, including: Gaser Compact, Gaser Mini and Gaser Practic 240. From small table-top units to large freestanding models, we have the best automatic breading machine for you.
Gaser are well known for their quality machines, which are easy to use, economical and efficient. They work like a conveyor belt, first dipping your product in batter then coating with breadcrumbs. Your product is then ready to cook, freeze or distribute.
Automatic Breading Machine
With a variable speed setting, our automatic breading machine models can batter and coat between 2,000 – 4,000 pieces per hour. Complete with blower for excess liquid, inverter for discharging bread and support for trays at exit, your schnitzels, nuggets or onion rings will leave the machine perfectly coated every time.
With a stainless-steel body and non-toxic plastic fixtures, the Gaser machines are perfect for the meat and plant-based foods industries alike. They're robust, durable and hygienic; easily dissembled for cleaning and maintenance.
Contact us today with the quick form below and we'll help you find the right crumbing and battering machine for your business.
Enquire Here