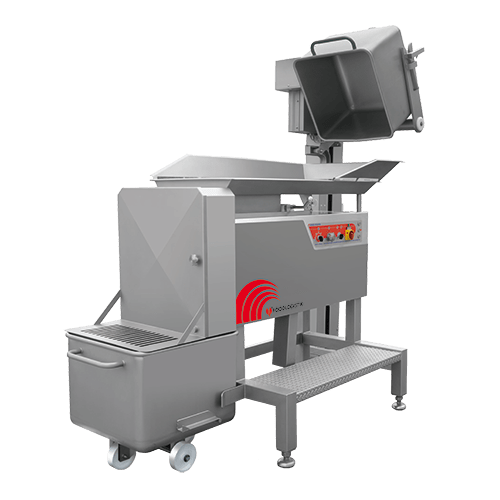 Food Equipment
Dicing Machines
Based in the UK, J&N Food Equipment are established suppliers of Foodlogistik Dicing Machines. They are used for the quick, reliable and consistent dicing of food products such as raw and cooked meat, vegetables, fruit and cheese.
Product is placed into the feeding cute and closed off for safety whilst the blades are in operation. Heavy-duty hydraulics push the product past a sharp, moving grid to slice, whilst a rotating blade chops the product into perfectly sized cubes.
Vegetable Dicer Machine
The Foodlogistik vegetable dicer machine makes easy work of any product – soft or sinewy. With an easily adjustable stainless-steel grid, the machine can cut your product to your preferred size. Made with stainless-steel, they are incredibly durable and easy to clean for exceptional hygiene.
Cutting between 560-800 times a minute, dicing machines are quick, powerful and consistent. Complete the quick contact form below and one of our advisors will help find the best dicing machine for you.
Enquire Here