Brands
CP Rose Products
Designed, developed and manufactured in England, CP Rose are respected ham cooker machine producers. For over 30 years they have been at the forefront of the food industry, leading the way in the manufacturing of industrial food processing machinery.
Made with top-grade stainless-steel, CP Rose ham cookers are hardwearing, of high-quality and built to last. With a range of models to choose from, including the Mark V GE, Mark 10 GE, Mark V RE, and Mark 10 RE, we're certain we'll have the right model for your production capacity.
From small delicatessens to large food production factories, our range of CP Rose ham boilers will reduce processing time and increase productivity.
Enquire Here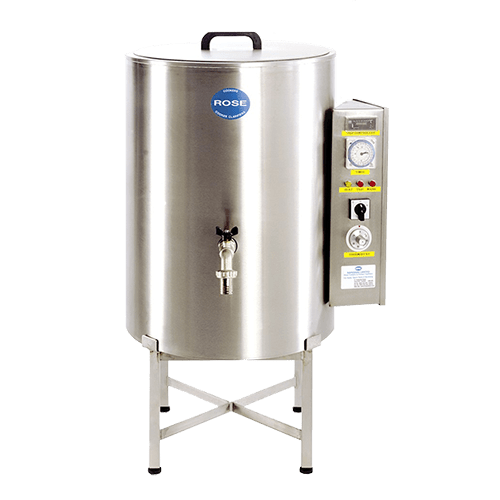 Mark V GE
Technical Specification
External Dimensions W640mm x D530mm x H1030mm
Capacity 79 Litre
Capacity Per Cook 5 X 7kgs Trussed Joints
Grid Element
Single Phase
Product Features
Simple Operation
Comes on Stand
Mark 10 GE
Technical Specification
External Dimensions W770mm x D750mm x H1092mm
Capacity 131 Litre
Capacity Per Cook 9 X 7kgs Trussed Joints
Grid Element
Single Phase
Product Features
Simple Operation
Comes on Stand
Mark V RE
Technical Specification
External Dimensions W640mm x D530mm x H1030mm
Capacity 79 Litre
Capacity Per Cook 5 X 7kgs Trussed Joints
Ring Element
Single Phase
Product Features
Simple Operation
Comes on Stand
Mark 10 RE
Technical Specification
External Dimensions W770mm x D750mm x H1092mm
Capacity 131 Litre
Capacity Per Cook 9 X 7kgs Trussed Joints
Ring Element
Single Phase
Product Features
Simple Operation
Comes on Stand