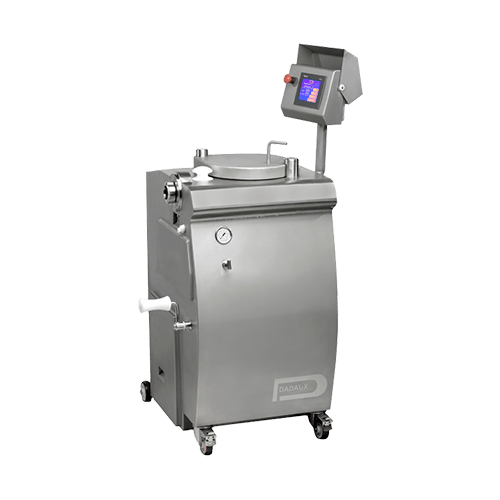 Food Equipment
Sausage Filler
J&N Food Equipment, based in the UK, are well-established suppliers of a range of Mainca, Dadaux and Rex sausage fillers. With both manual and automatic hydraulic machines in stock, we'll have the right machine for your business and production capacity.
Our Mainca manual meat stuffers allow you to hand-fill the loading chamber with prepared sausage filling and hand crank the machine to your preferred speed. Designed for small batches, you can fill sausage casings through the interchangeable spout to create artisanal sausages with minimal effort. Complete with G-clamp and auto pressure release valves, our manual sausage stuffers are easy and safe to use.
Electric Sausage Filler
With fully automated hydraulic systems, our range of electric sausage filler machines take sausage production to the next level. With heavy duty motors and pumps, our machines push meat into casings with consistent speed and pressure, ensuring perfectly shaped sausages each time.
Our Dadaux and Rex models are complete with an automatic fill, twist and link function, allowing for minimal manual handling and maximum productivity: perfect for larger food processors. Made from high-quality stainless-steel, aluminium and polycarbonate, our range of sausage filler machines are durable and hygienic.
Complete the short contact form below and a member of our team will be in touch soon.
Enquire Here