Brands
Medoc Products
Founded in Spain over 40 years ago, Medoc design and manufacture machinery especially for the meat and fish industries. They are recognised throughout Europe for their cold and fresh meat slicers and bandsaws for frozen and fresh meat and bones.
Their skilled professionals work collectively to produce the highest quality products. Using innovative technology, Medoc consistently create reliable and durable machinery to meet the needs of their customers.
Their wide range of machinery are designed to optimise your cutting processes, ensuring precise and safe cuts each time. With a model for every need: small butcheries and large food processing factories can benefit from the efficiency of a Medoc machine.
Enquire Here
Medoc ST230
Bandsaw
Technical Specification
Blades Are 1740mm In Length
Dimension W560mm X D695mm X H935mm
Single Phase
Cutting Height 220mm
Cutting Thickness 195mm
Speed 17m/s
Product Features
Stainless Steel Construction
Automatic Pre Set Tension Control
Waste Pan Attached
Detachable Cleaners for Easy Cleaning Without the Use of Tools Non Slip Feet
Medoc ST270
Bandsaw
Technical Specification
For Model on Stand View ST270-P
Blades Are 1985mm In Length
Dimension W600mm X D740mm X H1045mm
Single Phase
Cutting Height 270mm
Cutting Thickness 225mm
Speed 19m/s
Product Features
Stainless Steel Construction
Automatic Pre Set Tension Control
Waste Pan Attached
Detachable Cleaners for Easy Cleaning Without the Use of Tools Non Slip Feet
Medoc ST270-P
Bandsaw
Technical Specification
For Model Without Stand View ST270
Blades Are 1985mm In Length
Dimension W720mm X D680mm X H1535mm
Single Phase
Cutting Height 270mm
Cutting Thickness 225mm
Speed 19m/s
Product Features
Stainless Steel Construction
Automatic Pre Set Tension Control
Waste Pan Attached
Detachable Cleaners for Easy Cleaning Without the Use of Tools Non Slip Feet
Medoc ST320
Bandsaw
Technical Specification
For Model on Stand View ST320-P
Blades Are 2340mm In Length
Dimension W650mm X D740mm X H1195mm
Single Phase (Three Phase Available)
Cutting Height 320mm
Cutting Thickness 275mm
Speed 23m/S
Product Features
Stainless Steel Construction
Automatic Pre Set Tension Control
Waste Pan Attached
Detachable Cleaners for Easy Cleaning Without the Use of Tools Non Slip Feet
Medoc ST320-P
Bandsaw
Technical Specification
For Model Without Stand View ST320
Blades Are 2340mm In Length
Dimension W650mm X D740mm X H1195mm
Single Phase (Three Phase Available)
Cutting Height 320mm
Cutting Thickness 275mm
Speed 23m/S
Product Features
Stainless Steel Construction
Automatic Pre Set Tension Control
Waste Pan Attached
Detachable Cleaners for Easy Cleaning Without the Use of Tools Non Slip Feet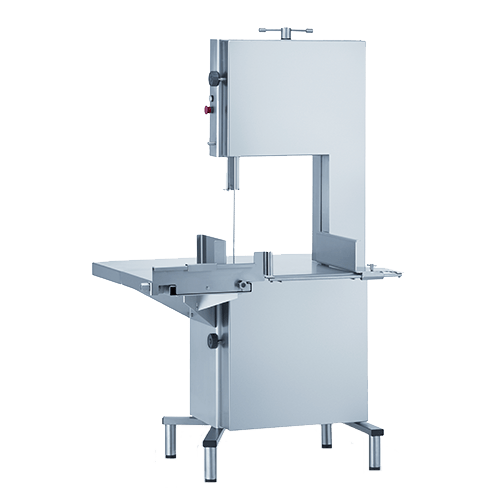 Medoc STL350
Bandsaw
Technical Specification
Blade Length 2500 mm
Dimension W850mm X D830mm X H1670mm
Single Phase (Three Phase Available)
Cutting Height 350mm
Cutting Thickness 275mm
Speed 23m/S
Product Features
Stainless Steel Construction
Automatic Pre Set Tension Control
Waste Pan Attached
Detachable Cleaners for Easy Cleaning Without the Use of Tools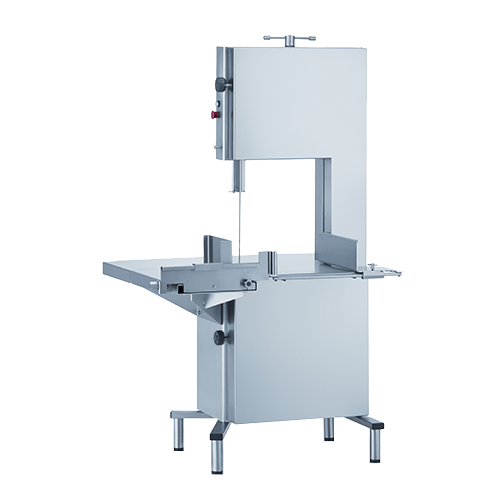 Medoc STL390
Bandsaw
Technical Specification
Blade Length 2910 mm
Dimension W895mm X D1010mm X H1780mm
Single Phase (Three Phase Available)
Cutting Height 400mm
Cutting Thickness 335mm
Speed 28m/S
Product Features
Stainless Steel Construction
Automatic Pre Set Tension Control
Waste Pan Attached
Detachable Cleaners for Easy Cleaning Without the Use of Tools