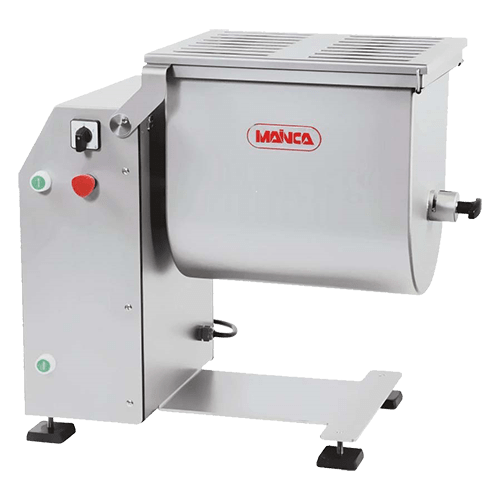 Food Equipment
Sausage Mixer
Based in the UK, J&N Food Equipment Ltd are well-established suppliers of a range of Lakidis and Mainca sausage mixer machines. Made entirely from high quality stainless-steel, our sausage meat mixers are robust, durable and easy to clean for optimum hygiene.
The mixer bowls can be loaded with 150-450 litres of product, depending on the make and model. Inside, blunt paddles mix the product both clockwise and anti-clockwise to incorporate meat, flavourings and other additives perfectly – ready to fill sausage casings.
Mince Portioner
With both automatic and manual functions, the electric sausage mixer can be pre-set to rotate for a set duration. Viewing holes and the Lakidis PL300/450L's viewing step allows you to monitor the consistency of your product whilst the lid is safely shut, as the machine immediately stops if the lid is opened.
With a large choice of Lakidis and Mainca models, we're certain that we'll have the perfect model for you. Complete the quick contact form below to talk to a member of our expert team.
Enquire Here