Brands
Talsa Products
The Talsa brand began in Spain in the 1900's, originally serving the electrical industry. As a family-owned business, knowledge and expertise have been passed down from generation to generation.
They began manufacturing food processing equipment later on in the century, using the skills honed in the last 110 years to perfect their machines. Talsa have actively listened to the needs of the industry to create machines operators enjoy using each day.
Talsa machines are world-leading within the food industry as a direct result of their long-standing presence in the sector. They're committed to working with excellence and quality in mind, providing their customers with reliable, safe and hygienic machines.
Enquire Here
Talsa REA 165
Jacketed Cooker
Technical Specification
Dimensions W800mm X D1070mm X H1040mm
Three Phase
Weight 237kg
Capacity 10 Ham -165 Litre
Product Features
Time and Temperature Control
Hot and Cold Water Inlet Taps
Safety Drain Tap
High Quality Thermal Isolation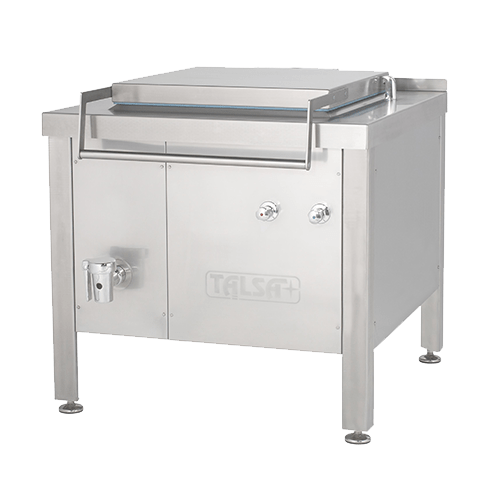 Talsa REA 250
Jacketed Cooker
Technical Specification
Dimensions W800mm X D1070mm X H1040mm
Three Phase
Weight 237kg
Capacity 10 Ham -165 Litre
Product Features
Time and Temperature Control
Hot and Cold Water Inlet Taps
Safety Drain Tap
High Quality Thermal Isolation
Talsa REA 335
Jacketed Cooker
Technical Specification
Dimensions W1260mm X D1070mm X H1040mm
Three Phase
Weight 341kg
Capacity 20 Ham - 335 Litre
Product Features
Time and Temperature Control
Hot and Cold Water Inlet Taps
Safety Drain Tap
High Quality Thermal Isolation
Talsa REA 505
Jacketed Cooker
Technical Specification
Dimensions W1720mm X D1070mm X H1040mm
Three Phase
Weight 448kg
Capacity 35 Ham - 505 Litre
Product Features
Time and Temperature Control
Hot and Cold Water Inlet Taps
Safety Drain Tap
High Quality Thermal Isolation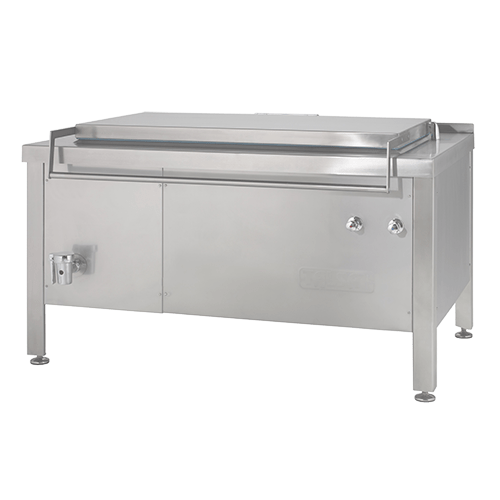 Talsa REA 725
Jacketed Cooker
Technical Specification
Dimensions W1720mm X D1070mm X H1040mm
Three Phase
Weight 595kg
Capacity 725 Litre
Product Features
Time and Temperature Control
Hot and Cold Water Inlet Taps
Safety Drain Tap
High Quality Thermal Isolation