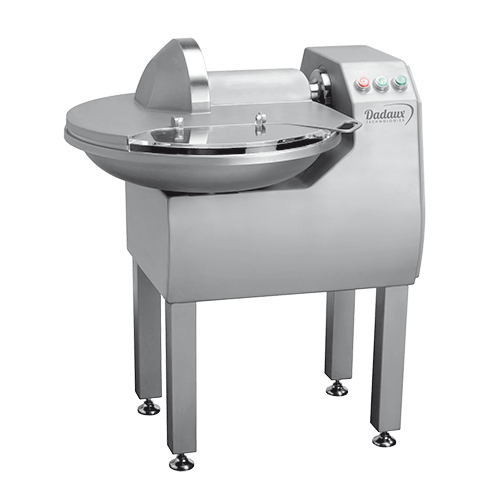 Brands
Dadaux Products
Established over 30 years ago in France, Dadaux started in business as a reseller of raw and cooked meat equipment. They have diversified over the years within the food processing machine industry to meet the demands of their customers.
Dadaux specialises in designing, developing and manufacturing a variety of equipment for the industry, including meat bandsaws, chop cutters, sausage fillers and twist linker machines. Producing high-quality equipment made from top-grade materials, Dadaux machines can be found in small butchers and large food processing factories alike.
With a machine for every niche and demand, Dadaux machines guarantee to save you both time and money.
Enquire Here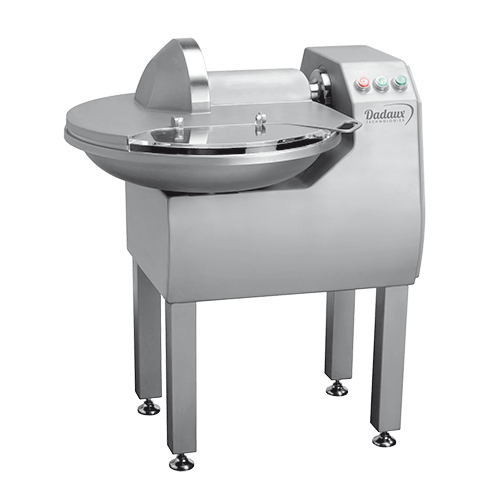 Dadaux Titane 20
Bowl Cutter
Technical Specification
Dimensions: W815mm X D653mm X H970mm
Weight: 160kg
Three Phase
Bowl Capacity: 20 Litres
3 Knives
1 Bowl Speed
2 Knife Speed
Product Features
High Grade 304 Stainless Steel
Easy Cleaning
Minimal Vibration
Two Motors
Dadaux Titane 23
Bowl Cutter
Technical Specification
Dimensions: W803mm X D787mm X H607mm
Weight: 260kg
Three Phase
Bowl Capacity: 20 Litres
6 Knives
2 Bowl Speed
2 Knife Speed
Product Features
High Grade 304 Stainless Steel
Easy Cleaning
Minimal Vibration
Optional Stand
Two Motors
Dadaux Titane 45V
Bowl Cutter
Technical Specification
Dimensions: W1044mm X D879mm X H1071mm
Weight: 395kg
Three Phase
Bowl Capacity: 40 litres
6 Knives
Mix Speed 120-300 RPM
Blade Speed 1000-3600 RPM
Product Features
Variable Speed
High Grade 304 Stainless Steel
Easy Cleaning
Minimal Vibration
Mix Mode
2 Bowl Speed
Blade Variator
Dadaux Titane 80V
Bowl Cutter
Technical Specification
Dimensions: W1313mm X D1210mm X H1175mm
Weight: 1200kg
Three Phase
Bowl Capacity: 80 litres
6 Knives
Mix Speed 120-300 RPM
Blade Speed 1000-3600 RPM
Product Features
Variable Speed
High Grade 304 Stainless Steel
Easy Cleaning
Minimal Vibration
Mix Mode
2 Bowl Speed
Blade Variator
Dadaux Titane 120V
Bowl Cutter
Technical Specification
Dimensions: W2230mm X D1531mm X H1272mm
Weight: 1900kg
Three Phase
Bowl Capacity: 120 Litres
6 Knives
Mix Speed 120-300 RPM
Blade Speed 1000-3600 RPM
Product Features
Variable Speed
Complete Stainless Steel Body
High Visibility Waterproof Buttons
6 Knives
Easy to Clean Using Hose
Waterproof to IP67
No Vibration
Compliant to CE Standard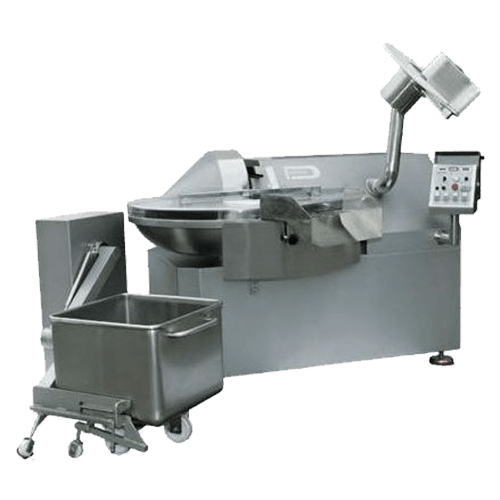 Dadaux Titane 200L
Bowl Cutter
Technical Specification
Dimensions: W2849mm X D2314mm X H1415mm
Weight: 3600kg
Power: Three Phase
Bowl Capacity: 200 Litres
6 Knives
Mix Speed 120-300 RPM
Blade Speed 1000-3600 RPM
Product Features
Variable Speed Mixing Bowl
Complete Stainless Steel Body
High Visibility Waterproof Buttons
6 Knives
Easy to Clean Using Hose
Waterproof to IP67
No Vibration
Compliant to CE Standard
Motorised Unloader
Dadaux Icone 700
Chop Cutter
Technical Specification
Overall Size: W1810mm X D808mm X H1358mm
Carriage Size: W220mm X D230mm X L700mm
Power: Three Phase
Product Features
All Stainless Steel Body
Automatic return
Serrated blades (optional for bone-in products)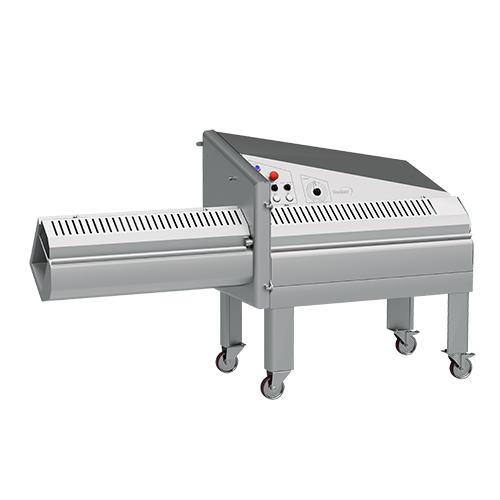 Dadaux Icone 1100
Chop Cutter
Technical Specification
Overall Size: W2367mm X D833mm X H1496mm
Carriage Size: 200mm X 230mm X 1070mm
Power: Three Phase
Product Features
All Stainless Steel Body
Automatic return
Serrated blades (optional for bone-in products)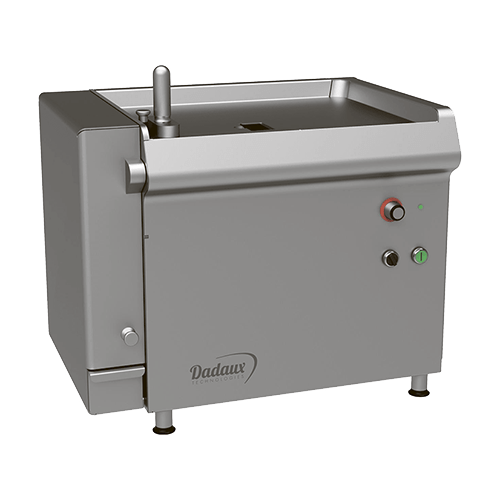 Dadaux Precicut 3D
Dicing Machine
Technical Specification
Dimensions 679mm X 435mm X 546mm
Hopper Size 72mm X 72mm X 200mm
Weight 122.5kg
Power: Three Phase
Performance 120kg Per Hour
Product Features
Made Entirely of Stainless Steel
Compact
Easy to Maintain
Dadaux TX98 Mini-Mix
Mixer Grinder
Technical Specification
Single Phase
3HP Mince Motor
32 Head
Weight: 90kg
Product Features
Small Foot Print
Manual Reversing Worm
Safety Guard
40 Litre Hopper
All Stainless Steel Construction
Dadaux TX32ML
Mixer Grinder
Technical Specification
32 Amp Blue 3 Pin Single Phase
32 Amp Red 5 Pin Three Phase
5.5HP Mince Motor
32 Head
Weight: 150kg
Product Features
Three Phase or Single Phase Available
Manual Reversing Worm
Safety Guard
105 Litre Hopper
All Stainless Steel Construction
Dadaux PH13
Sausage Filler
Technical Specification
Single Phase
Capacity 13L
Weight 75kg
Product Features
Liftable And Removable Cover to Facilitate and Ensure Hygiene
Electrical Equipment Protected by Waterproof Case and Closed Hydraulic Circuit
Stainless Steel Levers and Handles
Dadaux PHX15
Sausage Filler
Technical Specification
Single Phase
Capacity 15L
Weight 100kg
Product Features
Liftable And Removable Cover to Facilitate and Ensure Hygiene
Electrical Equipment Protected by Waterproof Case and Closed Hydraulic Circuit
Stainless Steel Levers and Handles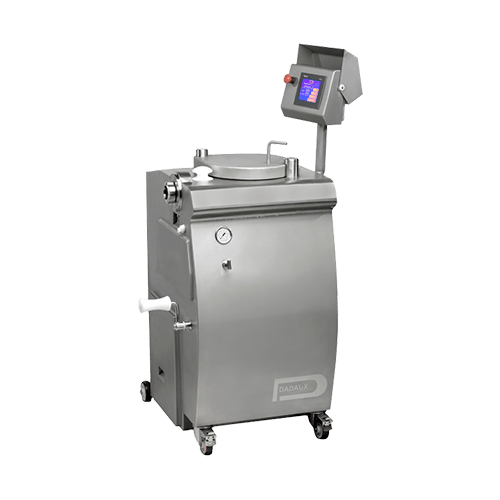 Dadaux Torsado Twist Linking
Sausage Filler
Technical Specification
Overall Size: W700mm X D745mm X H1570mm
32 Litre (60lb) Capacity
Weight 380kg
Single Phase or Three Phase
Product Features
All Stainless Steel Construction
Portable on Wheels and Eas0y to Move
Stainless Steel Construction
Fully Programmable
User Friendly Touch Screen
Usable with Natural and Collagen Casings of All Sizes
Portion Size Adjustable Between 0 To 10,000g
Precision on Weight Between (+/ 5g)