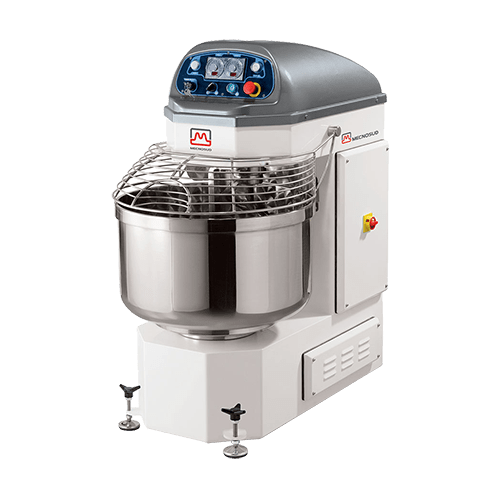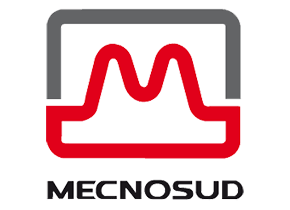 Brands
Mecnosud Products
Founded in Italy, Mecnosud have over 40 years' experience in the bakery equipment manufacture industry. They are industry leaders in the field of white art dough machines, renowned for their range of spiral mixers.
Mecnosud combine traditional values with modern technology and are constantly pushing their design and manufacturing processes to provide new and improved products to the industrial baking sector.
Their commitment to perfection has resulted in Mecnosud becoming an internationally-respected brand. With safety, hygiene and reliability at the forefront of their design and manufacturing process, they consistently produce high-end products that customers across the world love.
Enquire Here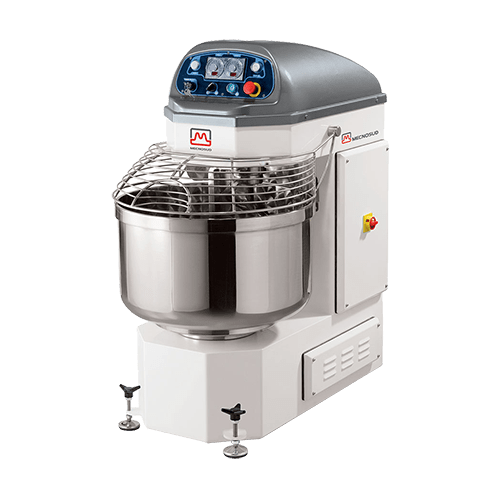 Mecnosud SP60
Spiral Mixer
Technical Specification
Kneading Capacity 60kg
Flour Capacity 40kg
Bowl Volume 100 Litres
Three Phase Supply
Product Features
Two Independent Motors for Spiral and Bowl
Two Electronic Timers
Chain Drive Mechanism
Fully Adjustable Stainless Steel Front Feet Rear Wheels Fitted
Mecnosud SP80
Spiral Mixer
Technical Specification
Kneading Capacity 80kg
Flour Capacity 53kg
Bowl Volume 130 Litres
Three Phase Supply
Product Features
Two Independent Motors for Spiral and Bowl
Two Electronic Timers
Chain Drive Mechanism
Fully Adjustable Stainless Steel Front Feet Rear Wheels Fitted
Mecnosud SP100
Spiral Mixer
Technical Specification
Kneading Capacity 100kg
Flour Capacity 66kg
Bowl Volume 160 Litres
Three Phase Supply
Product Features
Two Independent Motors for Spiral and Bowl
Two Electronic Timers
Chain Drive Mechanism
Fully Adjustable Stainless Steel Front Feet Rear Wheels Fitted
Mecnosud SP130
Spiral Mixer
Technical Specification
Kneading Capacity 130kg
Flour Capacity 86kg
Bowl Volume 200 Litres
Three Phase Supply
Product Features
Two Independent Motors for Spiral and Bowl
Two Electronic Timers
Chain Drive Mechanism
Fully Adjustable Stainless Steel Front Feet Rear Wheels Fitted