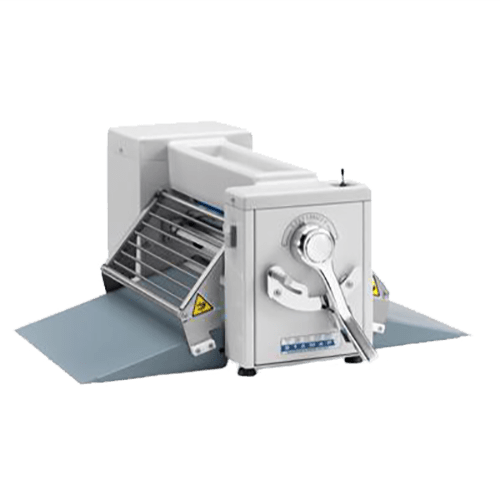 Food Equipment
Commercial Pastry Roller
Based in the UK, J&N Food Equipment Ltd are highly regarded suppliers of a range of Tekno commercial pastry roller machines. Ideal for rolling dough, pastry and sugar paste in a range of quantities, our variety of Tekno models are guaranteed to save you time and money in manual processing.
Dough is rolled forwards and backwards on a conveyor belt, passing through an increasingly lowering rolling pin. The direction of motion can be changed with the analogue joystick and the dough thickness is regulated by a lockable handle.
Baker Roller
The Tekno baker roller models are designed to suit a range of needs: from small bakeries to large food processing factories. The Tekno Tablette and Tekno Easy 507B are tabletop models have a small footprint, designed to roll dough to thicknesses of 0-55 mm, dependant on the model. The Tekno507 and Tekno LAM6514 are larger floor-standing machines, designed for large-scale production capacities. All Tekno commercial pastry models are made from high-quality stainless-steel and painted with non-toxic food grade paint. Known for exceptional reliability and consistent results, Tekno machines are hygienic, durable and economical. Complete the short contact form below and an expert advisor will be in touch shortly to discuss your new pastry sheet roller.
Enquire Here