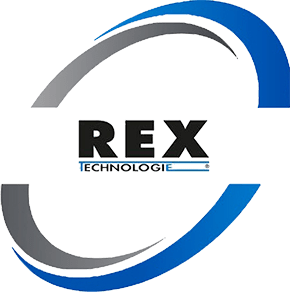 Brands
Rex Products
Established over 30 years ago in Austria, Rex are well-known for their sausage filler machines. Innovation and perfection are leading principles of the Rex manufacturing strategy, so they only produce machines of the best quality.
They continue to develop new machinery for their global clientele; offering efficient, safe and hygienic machines designed to cut down processing time and save money. Their machines are made from top-grade materials and promise to deliver excellent results time after time.
They have diversified over the years within the food processing machine industry to meet the demands of their customers and stay ahead of competition, so we're sure there's a sausage filler machine for your needs.
Enquire Here
Rex RVF327
Sausage Filler
Technical Specification
Three Phase
Max Portioning Speed Approx 350/mi
Portioning weight 1-99,999grams
Filling Pressure 40bar
Hopper Capacity 100Ltr/200lb
Weight 450kg
Product Features
Minimal Air Pockets in The Final Product and Easy Change of Variety
Lowest Maintenance Costs and Energy Consumption
Maximum Hopper In-Feed, Even for Cold Emulsion
12" touch screen control screen
Filling made easy with the folding hopper
Rex RVF436
Sausage Filler
Technical Specification
Three Phase
Max Portioning Speed Approx 1000/min
Portioning weight 1-99,999grams
Filling Pressure 45bar
Hopper Capacity 250tr/500lb
Weight 1100kg
Product Features
Large rotary vane conveyor system for gentle transport
Modern servo drive concept for accurate portioning
Lifting/tipping device for 120- and 200-litre standard lifting trucks
12" touch screen control screen
Filling made easy with the folding hopper
Rex RKF130
Sausage Filler
Technical Specification
Three Phase
Cylinder volume 30 litres
Time for up-movement of piston 17 sec.
Time for down-movement of piston 8 sec.
Max. filling pressure 12 bar
Portioning speed max. 250 portions/min
Weight 400kg
Product Features
Piston filling machine for portioning
12" touch control screen
Machine body made completely from stainless steel
Low maintenance costs