Brands
Mainca Products
Mainca, founded in 1971 in Barcelona by Juan Vila and Jaime Ramon, have over 40 years' experience in the food processing machinery industry. As a family-owned and run company, they combine traditional values with modern manufacturing methods: providing innovative equipment with values loyal to its founders.
Mainca's machines are well-known for their quality, reliability and consistent results. Their mincer machines, sausage mixers and sausage filler machines allow meat to be ground, mixed and stuffed into casings with minimal manual handling.
The machines have quality at the forefront of design, development and manufacture. Mainca products are internationally renowned and have been tried and tested by food processors across the globe.
Enquire Here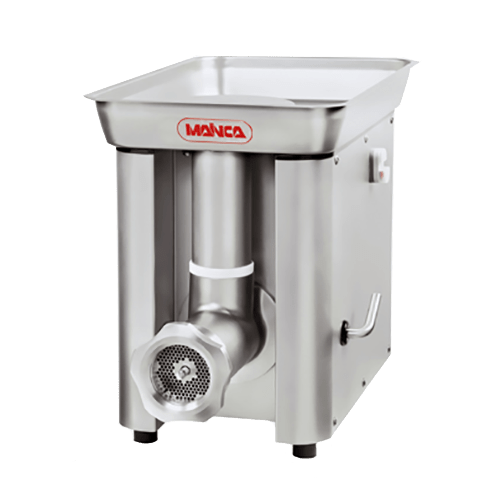 Mainca
PC98/32
Technical Specification
Overall dimensions w337mm x d736mm x h553mm
Base dimensions 340mm x 540mm
Tray dimensions 410mm x 61mm
Single Phase or Three Phase
Product Features
All Stainless Steel
Small Footprint
Rubber (Non Slip) Feet
Large Tray 730 X 430mm
Easy to Clean
Mainca
PC82/22
Technical Specification
Overall dimensions w310mm x d494mm x h424mm
Base dimensions 310mm x 410mm
Tray dimensions 310mm x 410mm
Single Phase or Three Phase
Product Features
All Stainless Steel
Small Footprint
Rubber (Non Slip) Feet
Easy to Clean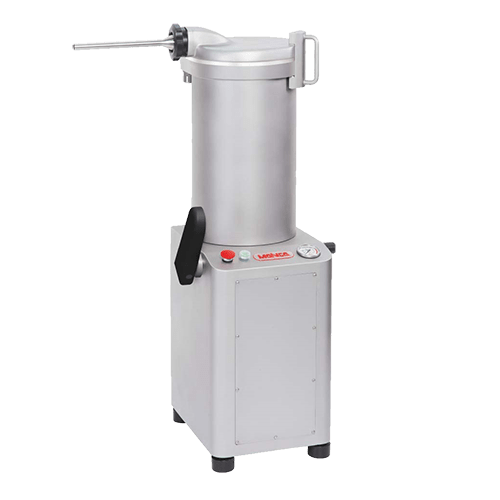 Mainca FC-12
Sausage Filler
Technical Specification
Dimensions W429mm X D421mm X H1050mm
Single Phase
Capacity 12l or 10kg
Weight: 70kg
Product Features
Stainless Steel
Removable Piston for Easy Cleaning
Smooth Outlet for Product to Avoid Splattering and Loss of Colour of the Meat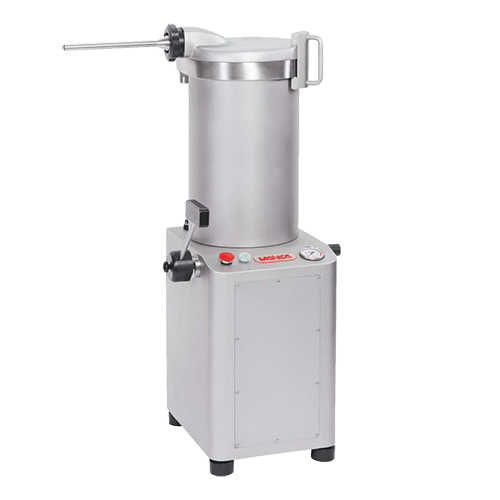 Mainca FC-20
Sausage Filler
Technical Specification
Dimensions W537mm X D435mm X H1107mm
Single Phase
Capacity 20l or 18kg
Weight 90kg
Product Features
Stainless Steel
Removable Piston for Easy Cleaning
Smooth Outlet for Product to Avoid Splattering and Loss of Colour of the Meat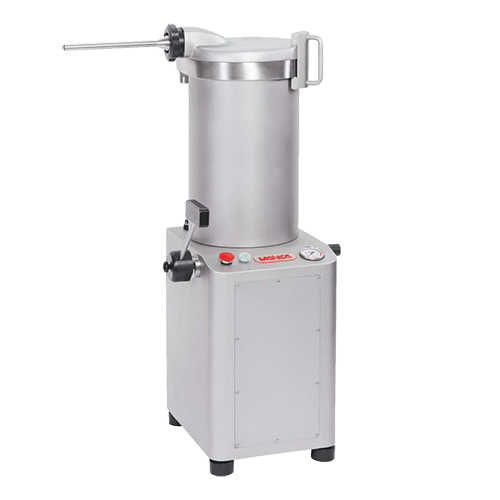 Mainca FC-30
Sausage Filler
Technical Specification
Dimensions W576mm X D492mm X H12053mm
Single Phase
Capacity 30l or 28kg
Gross Weight 134kg
Product Features
Stainless Steel
Removable Piston for Easy Cleaning
Smooth Outlet for Product to Avoid Splattering and Loss of Colour of the Meat
Mainca EI-50
Sausage Filler
Technical Specification
Dimensions W540mm X D540mm X H1248mm
Single Phase
Capacity 50l or 48kg
Gross Weight 222kg
Product Features
Stainless Steel
Removable Piston for Easy Cleaning
Smooth Outlet for Product to Avoid Splattering and Loss of Colour of the Meat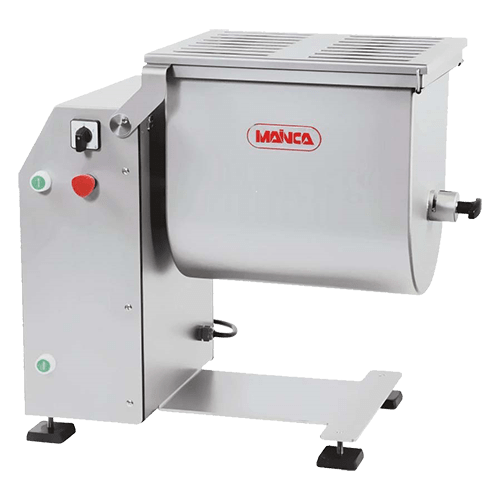 Mainca RM20
Sausage Mixer
Technical Specification
Capacity 20l or 12kg
Dimension W560mm x D270mm x H500mm
Weight 29kg
Single Phase
Product Features
Complete Stainless Steel Body
Capacity 20 Litres
Easy to Clean
Tilting Bowl for Emptying
Paddles Easily Removed for Cleaning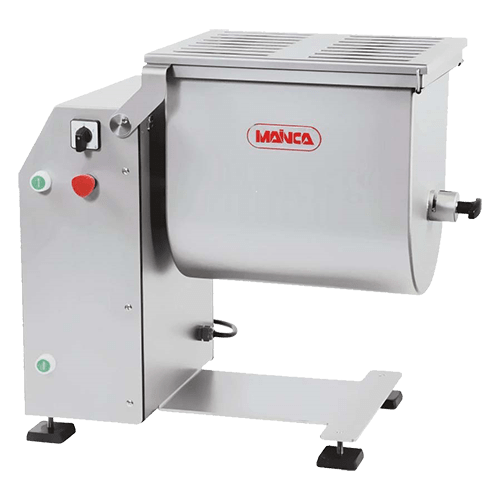 Mainca RM40
Sausage Mixer
Technical Specification
Capacity 40l or 25kg
Dimension W725mm X D377mm X H652mm
Weight 74kg
Single Phase
Product Features
Complete Stainless Steel Body
Capacity 40 Litres
Easy to Clean
Tilting Bowl for Emptying
Paddles Easily Removed for Cleaning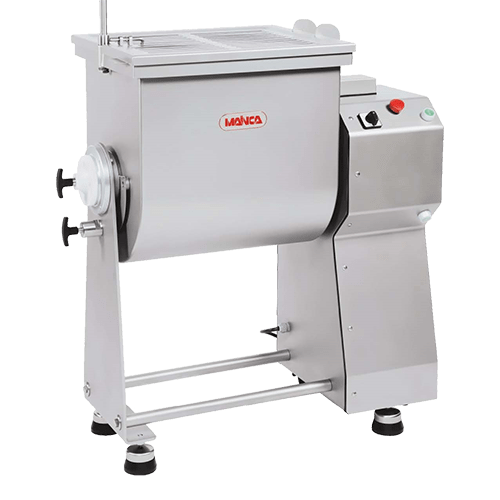 Mainca RC100
Sausage Mixer
Technical Specification
Capacity 95l or 65kg
Dimension w930mm x d4165mm x h1002mm
Weight 122kg
Single Phase or Three Phase
Product Features
Complete Stainless Steel Body
Capacity 95 Litres
Easy to Clean Using Hose
Tilting Bowl for Emptying
Paddles Easily Removed for Cleaning
Optional Castors for Ease of Movement