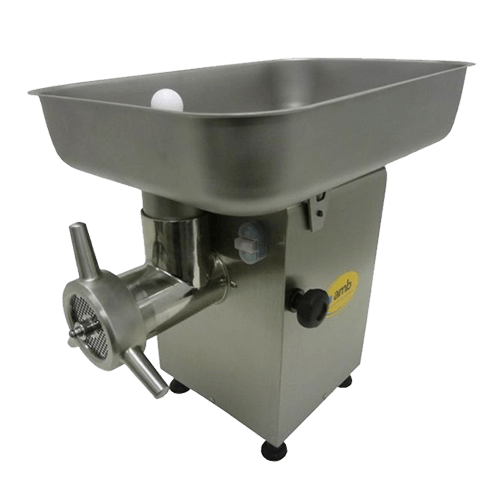 Brands
AMB Products
Manufactured in Italy, AMB are well-known manufacturers of a variety of mincers and burger-forming machines. Their range of meat processing machines offer unrivalled performance, guaranteed by their expertise and experience.
AMB are dedicated to meeting the needs of their customers, so they provide handcrafted and innovate machines to meet demand. From small artisanal butchers to large industrial food processing factories, there is a dedicated model for everyone.
J&N Food Equipment proudly stock their manual burger press and table-top mincer: perfect for small-scale production of high-quality product.
Enquire Here
AMB 4" or 5"
Manual Burger Press
Technical Specification
Height 200mm
Width 160mm
Depth 300mm
Net Weight 5kg
Product Features
Counter top design, small footprint
Simple operation, reduced training time
Designed for easy application of fill pressure
Fast and reliable thickness adjustment
Manual paper dispenser next to mould plate
Completely exposed and uncovered mould aperture makes burger paper insertion fast and easy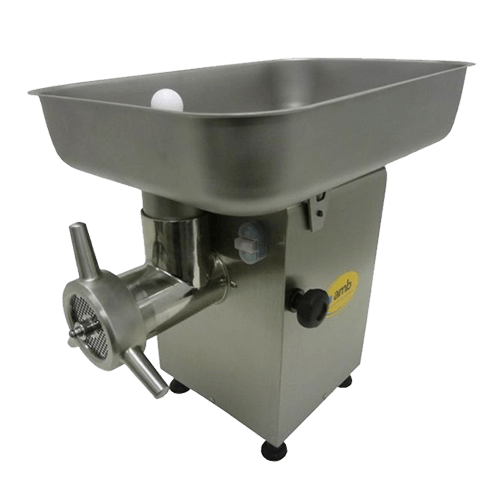 AMB BE32
Table Top Mincer
Technical Specification
W310mm X D530mm X H560mm
Gross Weight 60kg
Tray Size 400mm X 600mm X 150mm
Blade Dimensions 3150mm X 16mm
Single Phase
Product Features
Jumbo Tray (Sizes Below)
Full Stainless Steel Body
Quick Release Head for Easy Cleaning
Tray Micro Switched for Safe Removal and Cleaning
Size 32 Mincing Head
Top Tray Removable for Easy Cleaning