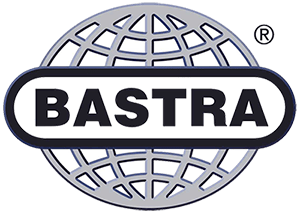 Brands
Bastra Products
Founded over 60 years ago, Bastra are a well-established German jacketed cooker manufacturer. As one of the world's leading manufacturers of sophisticated production systems, Bastra produce jacketed cookers with customer satisfaction in mind.
From the start, founders Gustav Bayha and Theodor Strackbein set out to develop and manufacture reliable, cost-effective goods for their customers to use and enjoy. Each machine is made a high standard, ensuring a long service life and optimum functionality.
J&N Food Equipment supply the Bastra KDN150, a 150 litre steam jacketed kettle designed to cook food efficiently and consistently.
Enquire Here
Bastra KDN150
Jacketed Cooker
Technical Specification
Capacity 150 ltrs
Width 680mm
Height 860mm
Glycderine filling 37 ltrs
Power 11kw
Voltage 400v 3 phase
Product Features
Two Insulated Handles
Glycerine Jacket
Tap for Emptying